(972) 499-8142
By Appointment Only - We Come to You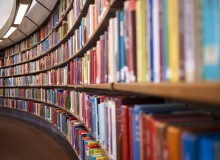 Away from the hot and bustling center of Dallas, Richardson offers a quieter and better life. Richardson ranks among the top few places to live in Texas and even among the best places to live in the United States according to Money magazine. The city's safety and educational opportunities make Richardson a great place to raise a family.
Richardson is the home of a thriving public school system. The Richardson Independent School District boasts more than twenty schools on the Texas Business and Education Coalition's Honor Roll, an award that less than 4% of Texas public schools qualify for. It is also happy to host the campus of the University of Texas at Dallas, a school which makes Richardson the home to more than 18,000 bright undergraduates.
In combination with excellent local educational opportunities, the local offices of large companies like AT&T, Bank of America, Blue Cross and Blue Shield, and Verizon have attracted well educated and intellectual people to the Richardson area. With this, however, has also naturally come increased academic competition amongst peers in the local schools. Many students are left wanting extra opportunity to compete effectively with their talented peers.
Parliament Tutors offers a broad and highly effective array of services to students in the Richardson area, whether they are currently in grade school, high school, attending a local college or university, or receiving specialized training in an elite professional program. Our tutors aim to help each student realize their highest potential and to compete effectively through tailored and individual attention. We routinely hire tutors that are the most knowledgable and experienced within their special fields. Additionally, we work to make sure that every student-tutor pairing is best suited to the student's academic needs.
In the large and growing school systems of Richardson, the individualized tutoring provided by Parliament Tutors is exactly what students need in order to get a leg up on their peers, invest more in the subjects they care about most, and prepare well for their futures.