(703) 910-3564
By Appointment Only - We Come to You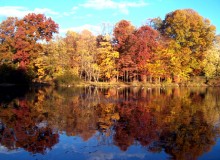 Not far from the nation's capital, residents of Burke are provided with competitive academic atmosphere and a wealth of academic resources. Sometimes the most difficult part of achieving your academic goals is sifting through the resources to find one that best suits you. At Parliament Tutors we will remove the guessing and checking between resources and provide a tutor that guarantees success. We match each pupil with a tutor who will work with your individual learning style and provide the resources best for you. Personalized attention coupled with supplementary texts and online aids will be tailored to maximize your strengths. From early education all the way to graduate school preparation, we offer personalized programs that are target your particular learning approach.
The median household income in Burke almost doubles that of the state of Virginia and 86% of people hold an undergraduate and/or graduate degree. With one of the highest income rates in the country, and one that is consistently improving, the numbers clearly indicate that Burke is an area full of successful people. With statistics like these, it is evident that academic competition is intense among students at all ages. Students will have to surpass the standard requirements in order to contend in this harsh academic environment. "Though I worked hard when I was in school, I did not stay up to date on technology. I thought it took too long to learn how to use it, and I could simply use the old way. Because of this mindset I limited my learning experience, and I have loved getting to teach the younger generation of my town how to utilize these tools," says local Burke tutor, Mitchell S.
These high statistics of Burke's education system have only improved in the past years. In an environment as competitive as this, it is our goal to help you get ahead. With personalized tutoring methods and one on one attention, Parliament Tutors can provide you with an edge in this academic community. We work with you to make learning a fun and fulfilling experience.
Whether you are preparing for college or struggling in Algebra, Parliament Tutors would like to help you succeed. We offer a myriad of services to assist you in accomplishing your personal academic goals. If you have further questions please do not hesitate to get in touch with us.