(434) 382-0628
By Appointment Only - We Come to You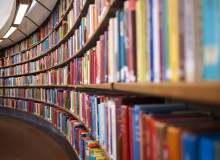 Parliament Tutors offers a myriad of services across Charlottesville, VA. Parliament serves all of the students of Charlottesville including students of The University of Virginia, Charlottesville High School, Buford Middle School, Charlottesville Catholic School, Charlottesville Waldorf School, Renaissance School and more.
Parliament Tutors literally provides top of the line tutoring in every subject, and standardized test regardless of grade level. Our goal is to be your one stop source for tutoring on your SOL's, ISEE, SAT and all graduate level exams, as well as any course you may need a helping hand in.
As Charlottesville was called home by former presidents Thomas Jefferson and James Monroe, it is no surprise that the area heavily values education. In fact, Jefferson was one of the founders of The University of Virginia, which remains an integral piece of Charlottesville's economy, and is regarded as one of the nation's most prominent public ivies. The town's public school system is home to six elementary schools, one junior high school and one high school. Charlottesville is also home to a number of private high schools schools, the majority of which are religion based, and one of which specializes in catering to Autistic students.
With so many options, it's no wonder why Charlottesville is largely successful academically with over 80% of residents earning a high school degree, over 40% earning a bachelor's, and over 20% earning a graduate degree or more.
According to SOL (Virginia's standardized "Standards of Learning" exams) testing results over the past decade, history seems to be Charlottesville's, as well as most of Virginia, most difficult subject academically. Indeed, from third grade through high school, a lower percentage of Charlottesville residents pass the history portion of the SOL exam than any other subject with only between 30 and 40% of residents passing from junior high through high school, and approximately 45% of elementary students passing. It is quite ironic that the state responsible for most of our country's history can struggle so profoundly when it comes to learning the subject.
However, Charlottesville students do perform substantially better in English and in the arts. UVA does offer advanced college and graduate courses in most academic areas, and tends to only select students who perform admirably in school and on standardized tests. As a result of the school's reputation throughout the south, and much of the country, the school attracts a large amount of students from across the country and tends to only offer admission to the top students in Charlottesville.
When one tries to get in shape, a personal trainer can't get them to run a 6-minute mile or look great in a swimsuit all by themselves. However, a personal trainer can help educate a subject, and provide constant motivation and support through their journey. Private tutoring is not so different. The right tutor will be able to engage you in the material you are studying and show you ways to be more successful.
While learning is intrinsically valuable in its own right, the reason why doing well in school is so important is not relegated to the fact that an 'A' sounds better than a 'C.' Rather, there are many non-academic benefits that are tied into doing well in school. Studies show that those with an 'A' average tend to be much more confident, have higher rates of marriage, lower rates of divorce and substantially higher earning potential than those with a 'C' average.