(757) 645-0138
By Appointment Only - We Come to You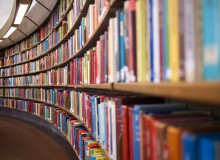 Parliament Tutors offers a multitude of services within Williamsburg. We provide a custom lesson plan for each and every student fully equipped with custom homework assignments or practice tests targeted to meet their unique needs, and have the student learn from the very best in the education industry.
Everyone knows that Williamsburg is the town our entire country, and by default, our country's education system was first developed. This tradition of academic excellence continues until today with 90% of residents holding a high school diploma, 45% holding a bachelor's degree and over 20% holding a graduate degree.
Williamsburg has a wide range of strong public and private elementary and high schools, and are one of the rare counties to offer magnet schools on the public level. Williamsburg also features the prestigious College of William and Mary, our country's second oldest college. Within a short drive of Williamsburg are other upstanding universities such as the University of Richmond, VCU and Old Dominion University.
As Williamsburg continues to become even more competitive academically, the competition across the area becomes even higher. This means that the classroom moves quicker, and admissions committees are more selective in terms of the academic credentials needed to catch their attention.
Because tutoring caters only to a classroom of one, the lesson plan is able to revolve entirely around only one student, and the entire goal of that class is unidirectional: to make the student as successful as possible both on the test they are training for, and beyond.