(540) 409-5320
By Appointment Only - We Come to You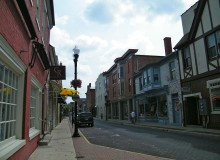 Located outside of the nation's capital, Winchester is the host to a wealth of schools and a diverse population of students.
In this competitive atmosphere, it never hurts to have a leg up, and at Parliament Tutors we aim to provide this you with the most comprehensive learning experience. From grade school to graduate school, we offer individually tailored programs that are geared towards your personal learning style. We work with you in order to increase your comprehension and push the limits of your academic abilities.
Living in a state with some of the highest-ranking school systems in the country is a breeding ground for academic competition. Virginia consistently ranks at levels on par or above national averages. In an environment such as this sufficiency will no longer suffice. Students must go above and beyond the requirements in order to assert themselves academically and once this level is achieved hard work is needed to remain in this position.
"Although I have always been a hard working student, there are so many resources that I did not utilize during my formative education in Winchester. It is only through working with Parliament Tutors that I have become aware of the plethora of resources available to aid in all levels of the learning process. Now I aim to bring awareness to Winchester students in order to target and enhance each person's learning style."
—University of Virginia graduate, Ellie Miller.
Education has evolved immensely in the last decade and Parliament Tutors has committed to keeping pace with this growth. By employing well-qualified tutors and incorporating the most up to date technology we keep you ahead of the curve in your academic endeavors. Parliament Tutors provides you with the tools needed to fulfill your educational objectives and compete with the highly competitive setting in Virginia schools. The combination of personal attention and the utilization of the vast amount of resources available have produced unparalleled results among our pupils.
Looking to hone in your language skills? Preparing for a standardized test? Need a Winchester-area tutor? Parliament offers a multitude of services to aid you in reaching your personal academic goals. If you have further questions please do not hesitate to get in touch with us. We look forward to working with you or your student.