(360) 474-2242
By Appointment Only - We Come to You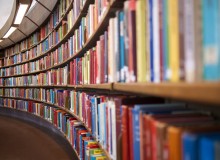 Midway between Seattle and the Canadian border, just west of Interstate 5, is a small town by the name of Stanwood, Washington. First settled in 1866, its population grew as a result of its proximity to the Stillaguamish River and was officially incorporated as a city in 1903.
Although not much in terms of population, the city is home to over 6,000 residents today and has an ever-growing number of students within its borders. With one high school, two middle schools and three elementary schools, as well as several others nearby, Stanwood hosts about 1,800 students in total. As these numbers continue to increase, students of Stanwood will continue to struggle with academic competition amongst their peers.
With major metropolitan areas like Seattle and Vancouver neighboring nearby, students in Stanwood face even greater competition when standing out to colleges and universities. As student numbers in these major cities continue to outshine those of Stanwood, students in this small town will have to prove their academic exceptionality in order to capture the attention of major institutions of higher learning around the country and even the world. Our services at Parliament Tutors will help you reach that goal.
Whether you are searching for subject specific tutoring or standardized test preparation, Parliament Tutors has a specialist in all levels of education from kindergarten to medical school and everything in between. Without a doubt, our tutors will help you enhance your educational experience and achieve the study skills and test scores you need to reach your unique potential and stand out above the rest.