(253) 292-9994
By Appointment Only - We Come to You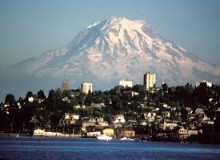 Tacoma has much to offer, that cannot be denied.
A thriving theatre district, the Bridge of Glass, Union Station and the proximity to Mount Rainier are just a few of the factors that make this Washington city attractive to residents and visitors alike.
Another critical element – the emphasis placed upon education – is something probably absent from travel brochures or online summaries. Advancing in academics, however, is a top priority in Tacoma.
Considering the presence of several acclaimed collegiate institutions, including the University of Puget Sound, Pacific Lutheran University and the University of Washington Tacoma, it has to be.
At Parliament Tutors, we offer an extensive array of services for students, whether they're in grade school, high school, pursuing an undergraduate degree or enrolled in a prestigious medical, law or business program. With the assistance of our tutors, success becomes a reality. We're well aware that the greatest component in the process is you, the student – and we want to help you achieve excellence.
Numbers don't always tell the entire story, but they do provide some insight into what's happening. According to data made available by the U.S. Census Bureau, 87.3 percent of Tacoma's residents have graduated from high school, offering more proof that learning is a necessity in the community.
Without question, the statistics are impressive, but students will still struggle with particular concepts. Many, in an effort to grasp material, will spend hours attempting to teach themselves. Some will succeed, but most only lose confidence, forget about the associated test altogether, or skip what they don't understand.
By working with one of our tutors, those trying to learn gain access to someone skilled at finding solutions to problems that appear so frustrating and difficult.