(805) 500-4507
By Appointment Only - We Come to You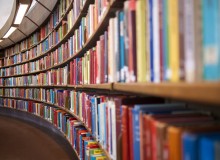 Thousand Oaks, nestled in the lovely Conejo Valley, is home to some good education resources that provide for the children of the area's many professional families. The city boasts one of the best public libraries in California, and the children's section is particularly impressive. In addition, Thousand Oaks also hosts California Lutheran University, 18th among Regional Universities in the West according to U.S. News & World Report.
California has some of the best schools in the country, but its demanding economy also necessitates that local students take advantage of all the educational opportunities available to them. If a student wishes to live and work in California longterm, a college education will be both important and necessary.
Parliament Tutors offers an extensive array of services to students in Thousand Oaks, whether they're in grade school, high school, at a four-year college or university, or matriculating in an elite professional program. Our tutors help each student to reach their highest potential with specialized and individual attention. Our hiring practices find tutors that are the most knowledgable and experienced individuals in their respective fields, and we work hard to pair each student with a tutor that is best suited to that student's academic needs.
In any large school system—and here, Thousand Oaks is no exception—maintaining a classroom experience that is tailored to individual student needs is nearly impossible. Tutoring with Parliament Tutors offers each student the opportunity to supplement the educational opportunities afforded in school in order to make their knowledge skills more competitive amongst their peers.