(718) 679-9728
By Appointment Only - We Come to You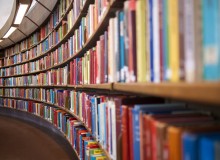 Parliament Tutors is proud to offer tutoring throughout Brooklyn from Midwood to Park Slope, and everywhere in between.
Parliament Tutors is proud to serve the entire Brooklyn public and private school system in addition to college and graduate level students located in Brooklyn such as those studying at CUNY Brooklyn, Pratt and Kingsborough Community College. Parliament offers expert tutoring in every subject, and standardized test across every grade level from kindergarten through graduate school.
The Brooklyn educational system is run by the New York City Department of Education, the largest such department in the United States. One such public school, the Brooklyn Technical High School is the largest specialized high school for the sciences in the United States. Brooklyn also features a multitude of private schools, many of which are preparatory and many others that are religious based. According to the census, only 68.8% of residents twenty-five and older hold a high school diploma. However, this number is expected to significantly improve over the next generation.
Brooklyn offers many quality options from the flagship CUNY Brooklyn to Brooklyn Law School to Kingsborough Community College, which the New York Times ranks as one of the ten best community colleges in the country. Brooklyn also features many strong specialized university options. Pratt is considered one of the finest arts schools in the country, while Long Island University offers strong science and medical technology programs in NYC's most populated borough. 22% of Brooklyn residents twenty-five or older hold a bachelor's degree or more.
Math, particularly Math B is generally regarded as the most difficult of all of the Regent Exams, at least in terms of the number of students who fail to achieve a satisfactory score by NYS standards. While trigonometry and advanced algebra are difficult enough to grasp by themselves, the curriculum is fairly crowded, which forces teachers to move at a faster pace. Because complex math is largely comprised of multiple principles that build on one another, once a student fails to learn one concept, they may be lost for a great deal of the course.
Unlike a crowded classroom a tutor is there just to tutor you. While there is a curriculum and a schedule, this serves only to assist you and can always be changed as needed. Namely, tutoring creates a scenario in which the class does not move on until the student is ready, and also does not slow down until the student is ready. When push comes to shove, a solid tutor can put you in the driver's seat of your education.